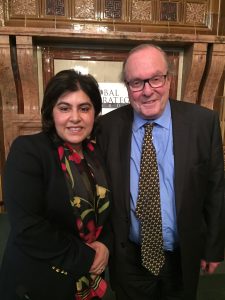 On Tuesday 23rd May, the Rt Hon Baroness Warsi gave our May 2017 lecture, on the themes of her new book, 'The Enemy Within: A Tale Of Muslim Britain'.  The event which was chaired by Lord Lothian and took place in the National Liberal Club.
To learn more about Baroness Warsi book, and to buy a copy, please click here.
To listen to the lecture, please click here.