Global Strategy Forum is an open forum, founded in 2006 and dedicated to the promotion of fresh thinking and active debate on foreign affairs, defence and international security issues. We are an independent, non-party political organisation. We publish commissioned research and we hold a series of lectures and debates in which we regularly seek the views of leading politicians, academics and opinion formers, both in Britain and internationally.
Further information is available by exploring the links above.  You can also find us on Twitter:
Follow @strategy_forum
Please also visit our events page for details of forthcoming events.
The views expressed in the articles, lectures and speeches published on this website are those of the authors and not of Global Strategy Forum unless otherwise stated.
---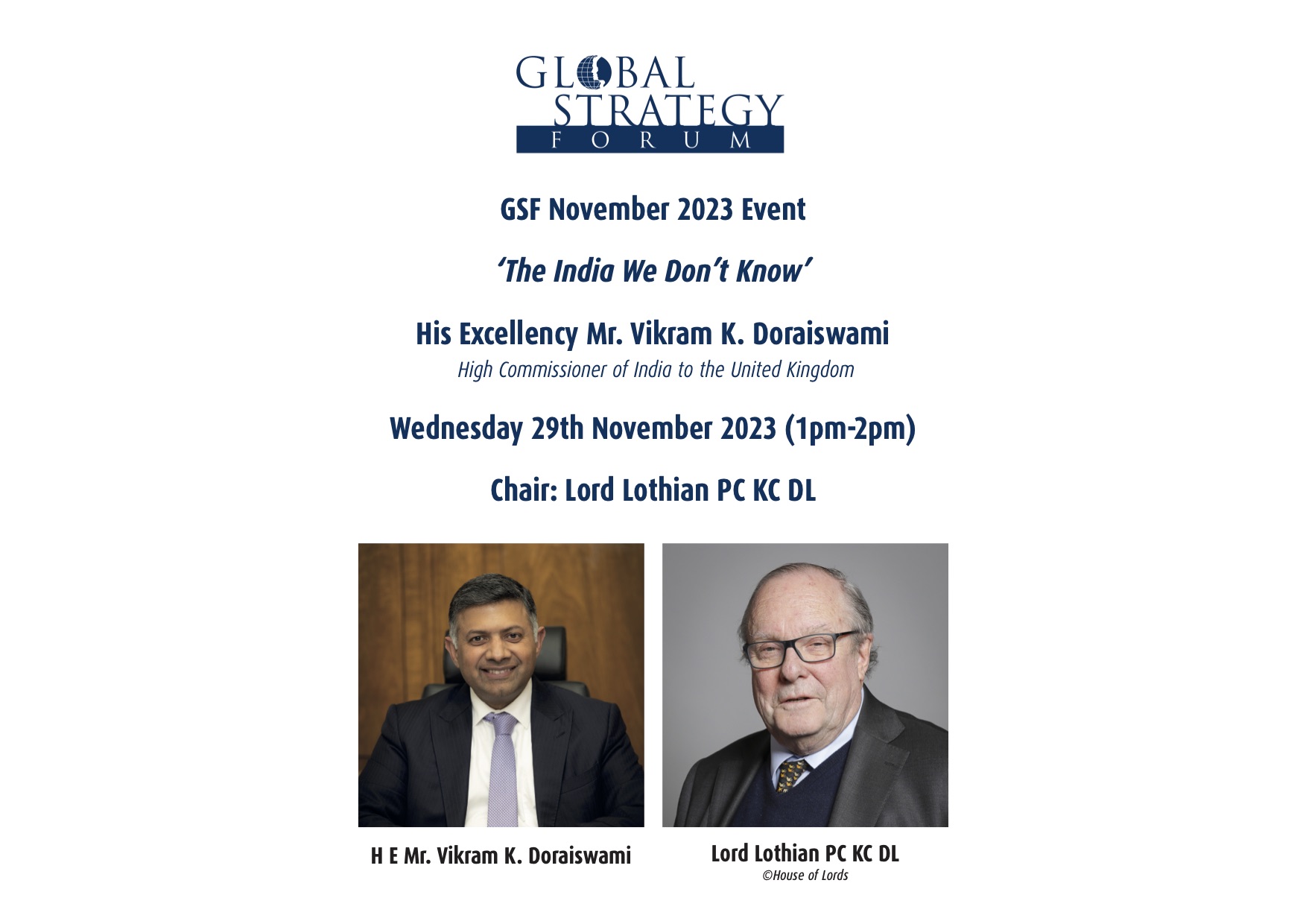 Given the longstanding historic and cultural ties between India and the UK, it was fitting that on his first day in office, the new UK Foreign Secretary, David Cameron, met the visiting External Affairs Minister of India, Dr S Jaishankar. Continue reading →