On Tuesday 29th January 2019, Global Strategy Forum co-hosted a morning Conference in the David Lloyd George Room of the National Liberal Club entitled 'Radicalisation And Violent Extremism In The Western Balkans?' with the British Council.
The Conference was co-chaired by Lord Lothian and Mia Marzouk (Regional Conflict Advisor, Western Balkans, Foreign & Commonwealth Office) and the following speakers took part (to see full biographies, click this link: ERF Researchers Biographies):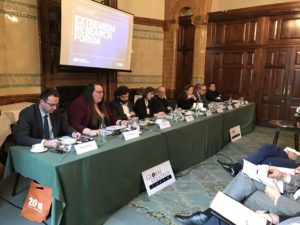 Dr Vlado Azinović, Lead Senior Researcher, Western Balkans
Gjergji Vurmo, Senior Researcher for Albania
Dr Edina Bećirević, Senior Researcher for Bosnia and Herzegovina, and Montenegro
Shpend Kursani, Senior Researcher for Kosovo
Natasia Kalajdziovski, Junior Researcher and co-author of the ERF report for Macedonia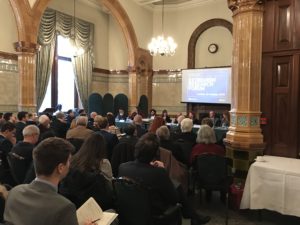 Predrag Petrović, Senior Researcher for Serbia
Clare Sears, Director, Western Balkans, British Council also gave welcoming remarks.
To download the Conference programme, click here.
To download the ERF Summary of Research, which contains links to all the Research Reports and Policy Briefs, click here.