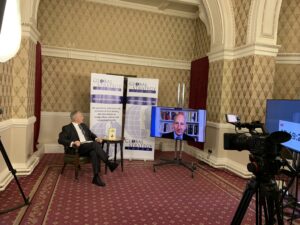 On Tuesday 6th July, we were delighted to welcome Lord Ricketts GCMG GCVO, UK Ambassador to France (2012-2016); and National Security Adviser (2010-2012), back to GSF.
Lord Ricketts spoke to Professor Michael Clarke (former Director-General of RUSI and GSF Advisory Board member) on his new book, 'Hard Choices: What Britain Does Next', a trenchant analysis of the challenges the UK faces, and the big choices ahead for Britain and its global role.
The recording of the webinar is available here.