Last September, we opened our 2021-22 programme with an event entitled '20 Years After 9/11: The Afghanistan Crisis – What Now?'. Only a week before, the last US flight to leave Kabul had marked the tumultuous end to the NATO allies military presence in the country. President Joe Biden's subsequent declaration that the Afghanistan war was 'now over' prompted us to question how the post 9/11 intervention – originally intended to deny a haven for terrorists and foster a stable government – had ended two decades later in a failed state once again controlled by the Taliban and once again a potential base for terrorists.
In scenes watched across the world, over 120,000 NATO personnel and Afghan employees were evacuated during August 2021 in extremely challenging conditions. Many Afghan nationals were still left behind and a year on, the situation has deteriorated. Afghanistan under the Taliban is home to one of the world's biggest humanitarian crises, with 90% of the population living below the poverty line. The country's economy is crippled, terrorist explosions and attacks are frequent, while women have suffered a sweeping rollback of their rights. Yet as a line is increasingly drawn under the West's long involvement in the country, Afghanistan and its crises risk slipping further and further down the global agenda.
What went wrong, what could have been done differently and what are the prospects for Afghanistan's future now? Despite all the NATO efforts to support it, why did the Ghani government and its security forces collapse so suddenly? What assessment can be made of the NATO mission one year after its end – why did it not achieve more and was it in vain? How should the international community deal with the Taliban now? How can the current conditions of poverty and hunger in which so many Afghans live be alleviated? What role can Pakistan, a key player and a NATO partner country, play? Is there any hope of a functioning democratic government for Afghanistan in the future? What moral responsibility do NATO countries still bear for the people of Afghanistan?
***********************
To open our 2022-2023 events programme, and to discuss these questions, we were delighted to welcome an expert panel to GSF on Wednesday 12th October.
Lieutenant General (Retd) Giles Hill CB CBE was the Deputy Commander of the 40 Nation International Coalition in Afghanistan from 2019-2021 and the UK's most senior deployed operational commander over the period of the DOHA process and drawdown.
Ambassador Stefano Pontecorvo was the NATO Senior Civilian Representative in Afghanistan (2020–2021), and Italian Ambassador to Pakistan (2015-2020). A key figure during the Kabul evacuation, he left on Italy's last flight out of Hamid Karzai International Airport, having done extraordinary work coordinating the chaotic withdrawal, which he describes in his book, 'L'ultimo aereo da Kabul: cronaca di una missione impossibile'.
They spoke in a GSF discussion entitled 'Afghanistan: One Year On', chaired by General Sir Richard Barrons KCB CBE, Commander Joint Forces Command (2013-2016) and Co-Chairman, Universal Defence & Security Solutions.
To listen to the discussion again, please click here.
SPEAKER BIOGRAPHIES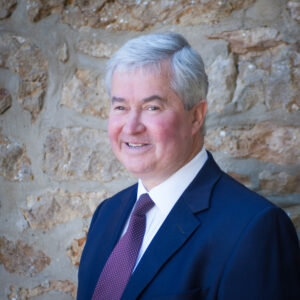 GENERAL SIR RICHARD BARRONS (Chair) served as Commander Joint Forces Command, one of the six 'Chiefs of Staff' leading the UK Armed Forces, 2013-2016. He was responsible for 23000 people worldwide and a budget of £4.3bn. His military career included the last decade of the Cold War and leadership from Captain to General on military operations in Bosnia, Kosovo, Northern Ireland, Iraq and Afghanistan. He has a global role with CAE working on government relations and strategy, primarily around the evolution of national and alliance synthetic environments, and his other work includes Managing Partner of Wychwood Partners and Co-Chairman of Universal Defence & Security Solutions. He advises and comments widely on senior leadership, defence and security. He is an Advisory Board member of GSF.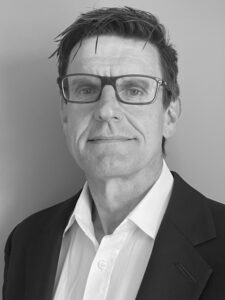 LIEUTENANT GENERAL (RETD) GILES HILL CB CBE served for 35 years in the British Army, retiring in December 2021. He was commissioned into the Parachute Regiment and has commanded at every level to 3 Star, in Airborne and conventional forces, within UK Special Forces and in International Coalitions. This included the UK's 16 Air Assault Brigade, the US 82nd Airborne Division and the UKs 1st Armoured/Infantry Division. He has served on multiple operational tours in Northern Ireland, the Balkans, Iraq and Afghanistan and held senior operational planning roles in the UK MOD, PJHQ and US Central Command. Most recently he was Assistant Chief of Defence Staff responsible for the MODs International Policy and Plans and from 2019-2021 was the Deputy Commander of the 40 Nation International Coalition in Afghanistan and the UK's most senior deployed operational commander over the period of the DOHA process and drawdown of forces. He now sits on the board of various commercial companies and runs an International Strategy, Risk and Leadership Advisory Company.
AMBASSADOR STEFANO PONTECORVO has been an Italian diplomat and a European and international civil servant for about forty years. He served as the Italian Ambassador to Pakistan and at the Italian Embassies in Moscow and London (both as Deputy Head of Mission), in the Italian Delegations to the European Union (where he dealt with the Balkans and the Common Foreign and Security Policy) and at NATO, as well as being Director of the Stability Pact for the Balkans. At the Ministry of Foreign Affairs, he was, among other things, Head of the Financial Office of Development Cooperation, Head of Secretariat of three Undersecretaries and/or Deputy Foreign Ministers and subsequently Deputy Director General for Africa, following particularly sensitive dossiers. He also served at the Ministry of Defense where he held the role of Diplomatic Advisor to Ministers Di Paola, Mauro and Pinotti. Ambassador Pontecorvo was NATO's last Senior Civilian Representative for Afghanistan, since June 2020, also representing the Alliance in the Doha peace process. In his last days in Kabul, he ensured the continued operability of the international airport, guaranteeing the flow of up to 18,000 evacuees per day and helped coordinate the airlift through which more than 124,000 Afghan collaborators of NATO Allies and Partner countries were evacuated. Ambassador Pontecorvo has set up an international strategic consulting company, SPConsulting International Strategic Advisory. He collaborates as Principal Expert/Business Developer with the European House – Ambrosetti, with the Italian Export Forum and with Italian and foreign companies and is Honorary President of Mondo Internazionale APS. He is the author of the book, The Last Airplane From Kabul (Piemme – Mondadori editions), a columnist on La Repubblica and has published articles in numerous other magazines including EastWest, Prima Comunicazione, Mondo Operaio and is an Italian and international television commentator (BBC, Al Jazeera, Sky Arabia, TRT World). Finally, he also teaches university and master courses.