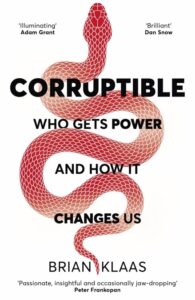 On Wednesday 16th March, we were delighted to host Dr Brian Klaas, who discussed his new book, Corruptible – Who Gets Power And How It Changes Us, in conversation with GSF Advisory Board member, General Sir Richard Barrons KCB CBE, Commander Joint Forces Command (2013-2016) and Co-Chairman of Universal Defence & Security Solutions.
You can watch the event again here.
Does power corrupt or are corrupt people drawn to power? Are tyrants the products of bad systems or are they just bad people? And why do we give power to awful people? These questions could not be more relevant as Vladimir Putin's devastating war in Ukraine unfolds in real time, leaving world leaders urgently searching for an effective response to the crisis.
In his new book, Corruptible: Who Gets Power And How It Changes Us, professor of global politics, Brian Klaas, draws on over 500 interviews with some of the world's top leaders – from the noblest to the dirtiest – including presidents, war criminals, cult leaders, terrorists, psychopaths, and dictators to reveal the most surprising workings of power: how children can predict who is going to win an election based just on the faces of politicians; why narcissists make more money; whether a thirst for power is a genetic condition; and why being the second in command is in fact the smartest choice.
From scans of psychopathic brains to the effects of power on monkey drug use, Klaas weaves cutting-edge research with astonishing encounters (including a ski lesson with the former viceroy of Iraq, tea with a former UK prime minister, and breakfast with Madagascar's yogurt kingpin president). The resulting book, Corruptible, aims to challenge our basic assumptions about power, from the board room to the war room, and to provide a roadmap for getting better leaders at every level.
_______________________________________
DR BRIAN KLAAS is an Assistant Professor of Global Politics at University College London and a weekly columnist for the Washington Post. He focuses on global democracy, authoritarianism, and American politics. He is a former US campaign adviser and frequent political analyst of US domestic and foreign policy in mainstream media outlets. He has extensive experience working in sub-Saharan Africa, the Middle East, Southeast Asia, and United States politics. He received his DPhil in Politics from Oxford University (New College), an MPhil in Comparative Government from Oxford University (St. Antony's), and a Bachelor of Arts from Carleton College. Dr Klaas' work has also been featured in The New York Times, The Guardian, Foreign Affairs, The Financial Times, Newsweek, The Telegraph, The LA Times, Foreign Policy and many other publications, and he is a regular commentator on a wide array of television and radio outlets. Klaas is the author of four books: How to Rig An Election, The Despot's Accomplice, and The Despot's Apprentice. His most recent book, Corruptible: Who Gets Power And How It Changes Us, was published in January 2022.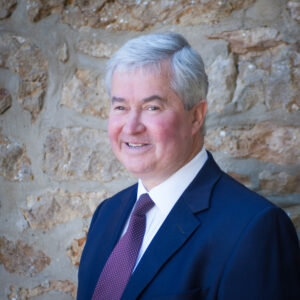 GENERAL SIR RICHARD BARRONS (Chair) served as Commander Joint Forces Command, one of the six 'Chiefs of Staff' leading the UK Armed Forces, 2013-2016. He was responsible for 23000 people worldwide and a budget of £4.3bn. His military career included the last decade of the Cold War and leadership from Captain to General on military operations in Bosnia, Kosovo, Northern Ireland, Iraq and Afghanistan. He has a global role with CAE working on government relations and strategy, primarily around the evolution of national and alliance synthetic environments, and his other work includes Managing Partner of Wychwood Partners and Co-Chairman of Universal Defence & Security Solutions. He advises and comments widely on senior leadership, defence and security. He is an Advisory Board member of GSF.