We hosted our Christmas Drinks on Tuesday 13th December and we were delighted to welcome Andrew Wilson of Sky News as our guest lecturer.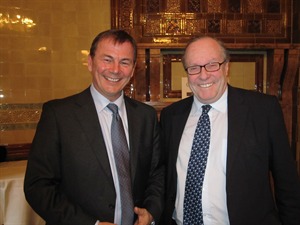 He spoke compellingly on the situation in the MENA region, drawing on his experiences in Egypt and Libya earlier this year, in a lecture entitled '2011 In Review: Reflections on Reporting the Arab Spring', which was chaired by Lord Lothian.
To listen to Andrew's lecture, please click here.