On Tuesday 28th November, we were delighted to welcome a panel of great distinction to GSF to discuss the question of 'Influence Warfare: Have Social Media And Fake News Become The New Battleground?' in a seminar co-hosted with the Oxford Media Network.
The event took place in One Great George Street (Palmer Room) and was co-chaired by Professor Sir David Omand GCB, Visiting Professor, Department of War Studies, King's College, London and Deborah Pout, Founder of the Oxford Media Network.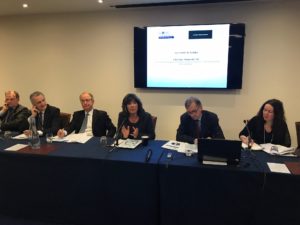 Our speakers included Christiane Amanpour CBE, CNN's Chief International Correspondent; anchor of 'Amanpour', CNN's flagship global affairs programme; Mevan Babakar, Digital Product Manager, Full Fact; Professor Michael Clarke, Director General of the Royal United Service Institute (2007-2015); Matthew d'Ancona, Evening Standard and Guardian Columnist; Author of 'Post Truth – The New War On Truth And How To Fight Back'; General The Lord Richards of Herstmonceux GCB CBE DSO DL, Chief of the Defence Staff (2010-2013); and Professor Richard Sambrook, Professor of Journalism and Director of the Centre for Journalism, Cardiff University; former Director of Global News, The BBC.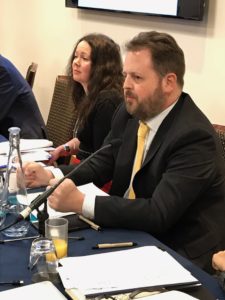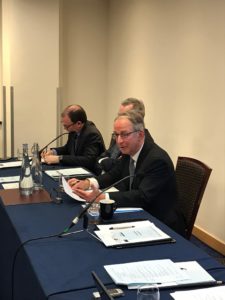 To listen to the panel, please click here here  To download, the conference programme, click here and the list of speaker biographies can be found here.