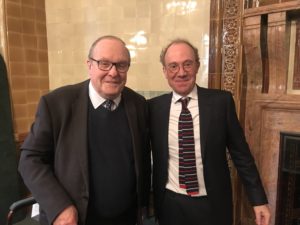 The David Lloyd George Room at the National Liberal Club was packed on Tuesday 11th December, as Ben Macintyre, Columnist and Associate Editor at The Times gave an outstanding lecture to GSF on his new book, The Spy And The Traitor: The Greatest Espionage Story Of The Cold War.  
To listen to the lecture, click here.
To buy The Spy And The Traitor, click here.